Carsten Lund – The man behind Epsilonplus
Long experience and strong know-how = value for You
Who am I
My name is Carsten Lund. I have through more than 15 years worked intensely and analytical with injection molding, validation, quality and applied statistics.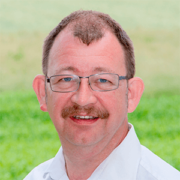 My knowledge and experience is available through my one-man company EpsilonPLus
I am also an associate partner with RISMA Systems, and therefore I can offer a powerful and user-friendly system for project control, risk analysis, and internal control activities (e.g. quality audits, calibration activities and more). This can help ensure the progress in important strategic projects utilizing clear and comprehensible reporting, automatic help to follow up on important initiatives, etc.
First of all, You will get a user-friendly system with a very short implementation time. You can read more here: Link to Risma systems.
Why the name EpsilonPlus?
In mathematical equations, it is not unusual to express the last missing detail by adding the Greek letter "Epsilon" to solve the equation.
Thus Epsilon is the final piece of the puzzle needed to add everything up and ensuring a correct solution
My background
Ms.Sc. Mechanical engineering from Polytechnical University in Denmark 1996; master thesis in injection molding.
Lean/Six Sigma Black Belt training at SBTI Europe 2008
Process Engineer at Nunc A/S.
Process development and optimization for injection molding
Head of the process department at Nunc A/S.
Responsible for process validation methods and other.
Cross-functional project management.
Implementing project management procedures under ISO 13.485
QC Manager at Sonion A/S.
Management of daily operations and quality management system implementation under ISO 9001
Lean/Six Sigma Manager at Sonion A/S.
Management of test molding, metrology lab, and process validation. Defining and implementing procedures and process validation under ISO 13.485
Self-employed since 2009.
I have a broad range of clients across Europe sized from 25 employees to 90.000 who have benefited from my help.